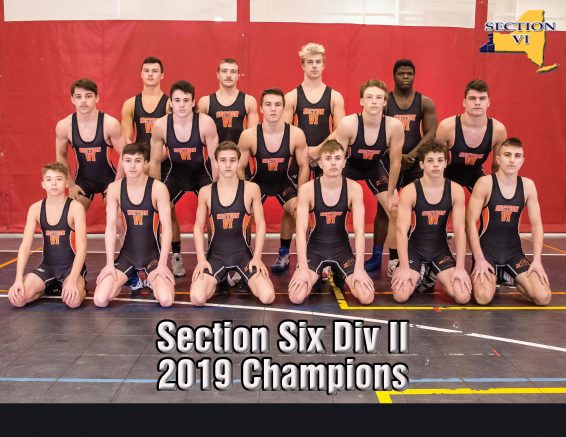 Section Six will be sending twenty-five Div II wrestlers to the NYSPHSAA 2019 wrestling championships Feb 22nd and 23rd. The list includes 15 champions and ten wildcards. Team and individual photos below.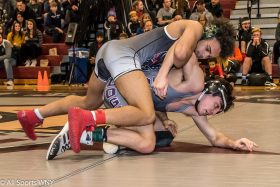 Niagara Wheatfield, ranked #1 among Section Six Division I wrestling teams, took five individual championships at the 2019 Section Six Div tournament held Saturday at Starpoint high school. The Falcon winners were ...

Falconer high school won the 2019 Niagara Frontier Wrestling Officials Association tournament held at Niagara County Community College Saturday January 5th. The Golden Falcons, the top ranked Div II squad in Section ...

As the Christmas and holiday season approaches most of us look forward to indulge in the lavish meals and goodies. However, for many high school wrestlers it's two weeks of rationing those ...

Team X Blue from Warsaw claimed the second annual Ilio DiPaolo's Nickel City Duals at Buffalo RiverWorks Saturday June 2nd. Team X defeated Canandaigua in the overall Gold Bracket title match, the ...

The Ilio DiPaolo Scholarship is awarded each year to the local high school wrestler who excels on the mat, in the classroom and in the community, Giuseppe Hoose of Southwestern easily met ...

Full photo gallery of the Section Six wrestlers competing at the 2018 NYSPHSAA wrestling championships at the Times Union Center in Albany February 23rd & 24th. " order_by="sortorder" order_direction="ASC" returns="included" maximum_entity_count="500″]
Section Six had five wrestlers compete in the finals of the 2018 NYSPHSAA wrestling championships held at the Times Union Center in Albany Saturday night and three grapplers walked away with the ...

The Section Six Div I & Div II wrestlers who will compete in Albany on February 23rd and 24th for the NYSPHSAA wrestling championships gathered at Lancaster high school Saturday for team ...

Niagara Wheatfield walked away with four individual champions Saturday to lead all Division I schools at the 2018 Section Six wrestling championships held at North Tonawanda high school. The Falcons had five ...
« Previous Page
—
Next Page »