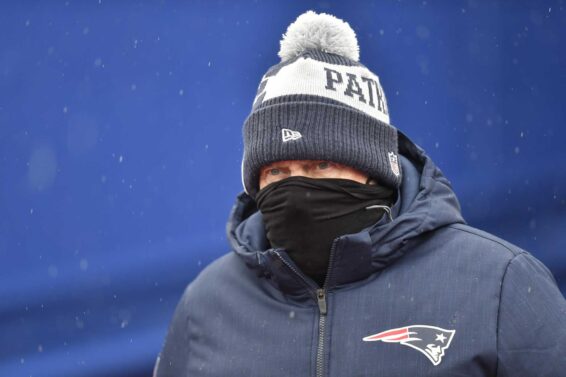 In years past the mere mention of playing the New England Patriots brought angst to most Buffalo Bills fans. Add to that meeting the Pats in the playoffs and the anxiety level ...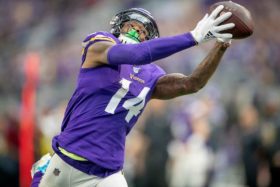 The Buffalo Bills acquired wide receiver Stefon Diggs in a trade with the Minnesota Vikings Monday in return for Buffalo's first-round pick this year. The trade includes the No. 22 overall pick ...

Sean McDermott preaches process and culture and it has gotten the Buffalo Bills to the playoffs, but better players are needed to truly become championship calibre. The Bills heart-breaking 22-19 OT defeat ...

The Buffalo Bills held on to beat the Pittsburgh Steelers, 17-10, and clinch a playoff spot in the AFC. The Buffalo Bills are back in the NFL playoffs for the second time in three years and they did it ...

BUFFALO BILLS HEAD COACH SEAN MCDERMOTT Opening Statement: Alright, I'll just get it started here real quick. Good win. Good to win at home. Fans showed up, did a great job for ...

Buffalo Bills Head Coach Sean McDermott Q: Defensively, they went to the run game. Can you talk about the struggles in the run game today? A: Yeah, they controlled the line of ...

Buffalo Bills Head Coach Sean McDermott Wednesday, October 2, 2019 Opening statement: Good morning. Before I get started, let Jeremy White and his family know that we're all thinking of him, Molly ...

New England Patriots Quarterback Tom Brady Opening remarks: It's a great win. The defense played phenomenal, both defenses really well. Our defense just did a great job there at the end, ...

Buffalo Bills QB Josh Allen Sunday, September 22, 2019 Q: Josh can you just talk about the constant that Frank [Gore] was for you guys even though you guys kind of hit ...

Buffalo Bills Head Coach Sean McDermott Monday, September 16, 2019 Opening Statement: Good Afternoon. We will go ahead and get started. I will just give you a quick injury update here. Still ...
Next Page »