Calvin Murphy
Calvin Murphy is the greatest player in the history of Niagara University. Murphy was nearly as big of an attraction in Western New York as the mighty falls of Niagara.
Standing at only 5′ 9″, Calvin Murphy played for the Purple Eagles of Niagara from 1967 to 1970 and then in the NBA for the former San Diego Rockets and then Houston Rockets from 1971 to 1983. Calvin Murphy is still considered one of the 50 greatest players to have played in the NBA and is a member of the Basketball Hall of Fame.

Calvin Murphy was born in Norwalk Connecticut and enrolled at Niagara University in 1966. As a freshman Calvin Murphy averaged an incredible 48.9 points a game. In fact, Murphy's nightly performances were so exciting that fans would leave their dinners early at local Niagara Falls restaurants just to watch him play before the Niagara Varsity contests.
Calvin Murphy scored 2,548 points in 77 games for Niagara University, a 33.1 points per game average. That average still stands as the career record at Niagara University some 40 plus years later.

The single most impressive performance by Calvin Murphy was a 68 point performance against Syracuse University at Niagara's Gallagher Center on December 7th, 1968. Despite trying both a zone and man to man defense, the Orangemen were unable to stop the red hot Murphy on that cold December night.

While in college Calvin Murphy was known as one of "The Three M's". That group included fellow All-Americans Pete Maravich and Rick Mount.

While Calvin Murphy's first two seasons had plenty of highlights, Niagara University could only manage back to back .500 seasons. However, as a senior Calvin Murphy led the Purple Eagles to a 20 win season and Niagara University's first ever NCAA berth.
In the first game of that 1970 NCAA tournament Calvin Murphy scored a game high 35 points and led Niagara University to a 79-69 win over Pennsylvania.
In the NCAA Eastern Regional contest Niagara University was unable to get past the Villanova Wildcats, which was Niagara's second loss of the season to Nova'. Niagara then lost the Regional Consolation game to North Carolina State and Calvin Murphy's career at NU came to an end.
Niagara University still finished that 1970 season ranked 18th in the country and Murphy was a consensus All American..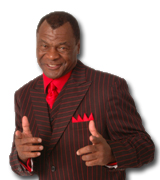 Calvin Murphy in the NBA
Calvin Murphy was drafted by the San Diego Rockets (now the Houston Rockets) as the first pick in the second round (18th overall) of the 1970 NBA Draft. In his first season, Murphy was nominated to the NBA All-Rookie team.
Calvin Murphy was also one of the best free-throw shooters ever, setting NBA records for most consecutive free throws made. Murphy also had the highest free throw percentage in the 1980-1981. Both records have since been broken.
Calvin Murphy set many records within the Rockets organization, including that of all-time leading scorer until that record was broken in 1994 by Hakeem Olajuwon. With Calvin Murphy the Rockets made it to the NBA Finals in 1981, losing to the Boston Celtics in six games.
Murphy retired from the NBA in 1983 and ten years later was inducted into the Basketball Hall of Fame. #Calvinmurphy