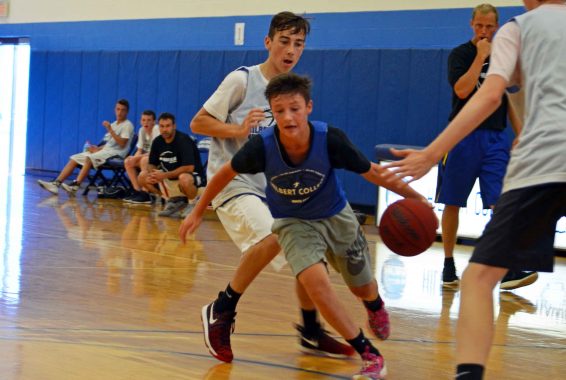 Hamburg, NY – Hilbert College has announced dates for its very popular Boys Summer Basketball Camps. Boys entering grades three through twelve are eligible to attend. Still the only overnight basketball camp ...

Starpoint, ranked #2 in New York State, won the annual Linda Knuutila Memorial wrestling tournament today at NCCC with 278 team points. Second place went to Chautauqua Lake with 180.5 points, 3rd ...

Hamburg, NY – Hilbert College has announced dates for its very popular Boys and Girls Summer Basketball Camps. Still one of the only overnight basketball camps in Western, NY – this summer's ...

Photos of the Section VI Div I and Div II wrestlers competing at the 2022 NYSPSAA wrestling championships in Albany, New York on February 25th and 26th.

Photos from the 2022 Section VI, Division I wrestling championships held at Starpoint high school in Pendelton on Saturday, February 12th.

February 9, 2022 –With a full season of Bisons Baseball less than two months away, the Bisons today unveiled their preliminary 2022 Promotional Schedule with a lineup filled with fun events, great giveaways and the ...

When: Saturday,September 25th, 2021 10:00am sharp – Shotgun Start Where: 18 Mile Creek Golf Course – 6374 Boston State Rd, Hamburg, 14075 Why: Enjoy a great day of golf, while supporting Hilbert College Men's Basketball. Ticket ...
It's been 56 years since a native of western New York has won the Porter Cup, but Ben Reichert of Amherst put his name on the trophy Saturday finishing the four rounds ...

There will be 12 new inductees into the North Tonawanda Football Hall of Fame this October, with the induction celebration scheduled for October 8th & 9th. Those selected by ballot votes are ...
Next Page »