Ron DeFazio, owner of "DeFazio's Stadium Grill" at 1234 Hyde Park Boulevard in Niagara Falls, received a check on Monday, June 19th from the Rich Entertainment Group and Bisons Baseball committed to the completion of the Sal Maglie mural painted on the side of the establishment. In attendance was Mike Buczkowski, President of Bison Baseball, Joe Segarra President of Rich Entertainment Group, Niagara Falls Mayor Robert Restaino, artist Alessandra Price, donor Paul Parise and Ron's daughter Dana DeFazio. The mural was also partially funded by a Niagara Falls Corporation business grant.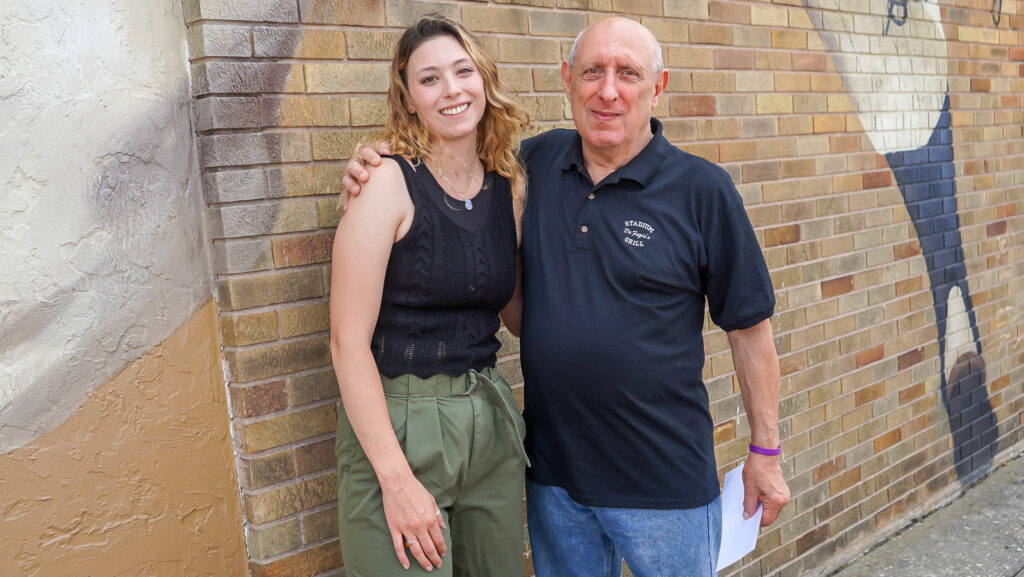 The mural was completed this month by the talented Alessandra Price of Grand Island. During the check presentation Alessandra read a statement to those in attendance, in part saying," Today, we gather here to celebrate history, art, and hometown pride. This mural holds great significance to me, as an artist who deeply values and seeks to highlight our local history. It is an honor to have had the opportunity to create this piece, inspired by the life and legacy of Sal Maglie, a pitcher born and laid to rest right here in Niagara Falls, New York. But this project carries even greater personal meaning. The location of the mural on the side of the Stadium Grill holds a special place in my heart. It was a favorite of my great uncles, and I wanted to pay tribute to the cherished memories for those here and the ones who have passed."
Sal "The Barber" Maglie was a native of Niagara Falls, with a major league career that began in 1945 until 1959. Maglie had 119 wins, 862 strikeouts, and a 3.15 earned run average and was the only player ever to play on all three New York City teams.
DeFazio's Stadium Grill is located across the street from Sal Maglie Stadium, dedicated forty years ago this week in honor of the most famous major league baseball player in the history of Niagara Falls.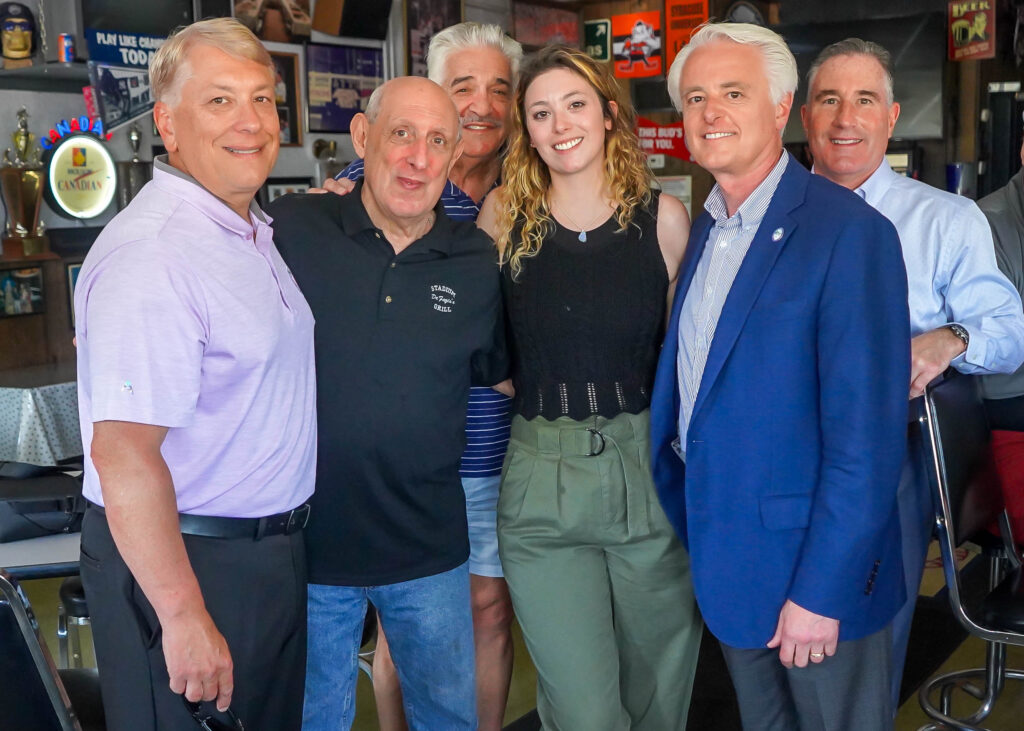 Filed under: Local Headlines