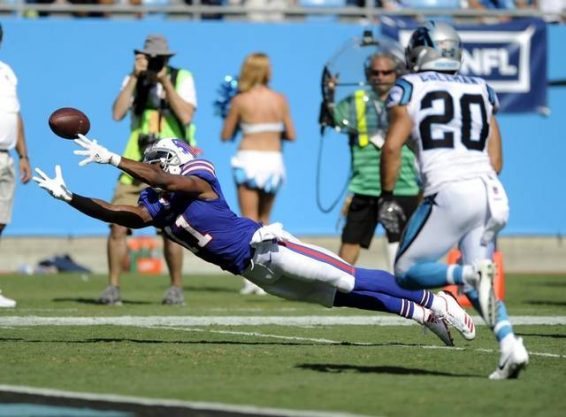 I have to admit I wasn't able to watch the Bills/Panthers game in real time. I was at a function out of town with my family and we could only get updates ...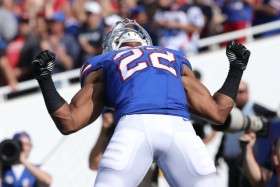 It's time for Fred Jackson to retire as a Buffalo Bill. Jackson's career in the NFL appears to be over as he sat out the entire 2016 season waiting for a call ...

High school wrestlers now have one of their own as new head coach of the Buffalo Bills in Sean McDermott. While McDermott has been recognized in the NFL for his football smarts ...

Koshinski's Korner is usually sports related, but this week I have a special Halloween story for readers. The year was 1968 and the broadcast of WKBW's version of the H.G Wells story ...
Anyone raised a Buffalo Bills fan again has tempered hopes for success heading into Sunday's opener in Baltimore. Having missed the playoffs for the last 17 years fans are hopeful, but realistic. ...

Happy Father's Day from All Sports WNY. This is a day to show appreciation to your father, grand-father, god-father or a man who has been important in your life. I hope you ...

All week I have watched and read others share their experiences meeting the great Muhammad Ali. I too met the "Greatest" and it was right here in Buffalo after Don King's "Blockbuster ...

When St. Bonaventure fell to Davidson in the A-10 tournament I felt to get in the NCAA tourney they needed Dayton and VCU to play in the finals. That was because Dayton ...

I'm glad the 25th anniversary of Super Bowl XXV is over so the national "let's pretend the Buffalo Bills won Super Bowl XXV" campaign can end. The Bills team of the early ...

Today, January 27th is the anniversary of Super Bowl XXV and yes, it still hurts if you're a Buffalo Bills fan. As if I need to remind anyone, the Giants defeated the ...
Next Page »