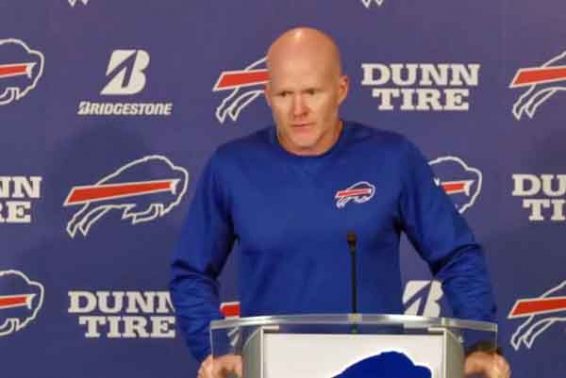 Buffalo Bills Head Coach Sean McDermott Monday, September 2nd, 2019 Opening Statement: Alright, good afternoon, we'll go ahead and get started. Just injury update, as far as practice goes, the only guy ...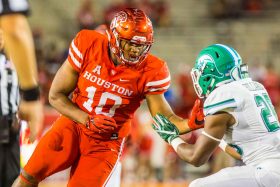 Buffalo Bills General Manager Brandon Beane, Head Coach Sean McDermottThursday, April 25, 2019 Opening statement From Head Coach Sean McDermott: So before we get started I just wanted to take a minute, ...

BUFFALO BILLS DEFENSIVE TACKLE KYLE WILLIAMS Q: What do you think, Kyle, about the lengths that Coach went to today to kind of give you a proper sendoff, especially with that curtain ...

A new generation comes along every thirty years and it has taken almost that long for the Buffalo Bills Super Bowl teams to finally really be appreciated. The latest NFL Films production ...

BUFFALO BILLS QUARTERBACK JOSH ALLEN Q: So Josh, what were your expectations having been out as long as you were and how did this game measure up to them? A: I mean ...

The Buffalo Bills, starting the week with four quarterbacks, released QB Nathan Peterman late on Monday. With Matt Barkley leading the team to a 41-10 win over the Jets on Sunday, head ...

Buffalo Bills Head Coach Sean McDermott Monday, November 12, 2018 Q: Injury update? I know Taron [Johnson] left the game and Matt Milano left the game as well. A: Yeah, Matt is ...

Buffalo Bills Head Coach Sean McDermott Monday, October 22, 2018 Alright, I'll give you an injury update here. Trent Murphy, he'll be week-to-week with a knee… think you saw Trent go down ...

Buffalo Bills Quarterback Derek Anderson Wednesday, October 17, 2018 Q: On vacation one week, on a team the next, and then starter the next week. How do you explain this? A: It's ...

Buffalo Bills rookie quarterback Josh Allen showed Sunday against the Vikings what a franchise quarterback can do. Not that Allen has fully claimed that title just yet, but a season of highlights ...
« Previous Page
—
Next Page »