Newfane high school won the inaugural Linda C. Knuutila wrestling tournament Saturday, December 21st at Niagara County Community College. Team scoring was close throughout the two-day tournament with Newfane edging out Iroquois 196 to 191.5 for the championship and Niagara Wheatfield taking 3rd with 186.5 points. The top ten teams were Newfane, Iroquois, Niagara Wheatfield, Lancaster, Frontier, Grand Island, Williamsville North, Hamburg, Niagara Falls and Eden.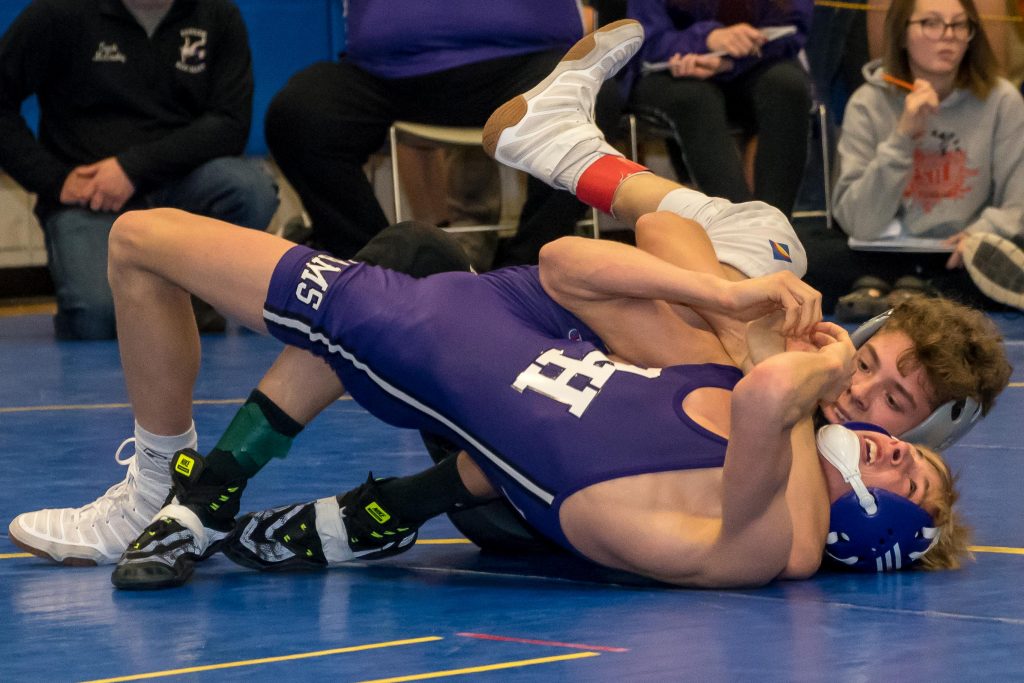 Newfane's lone winner was Andrew Lucinski at 113 lbs, taking the title with a 15-1 decision over Michael Schiffhauer of Iroquois. Iroquois's individual champion was Peter Gaglio at 106 lbs, defeating Brendan Dellinger of Will North 11-9.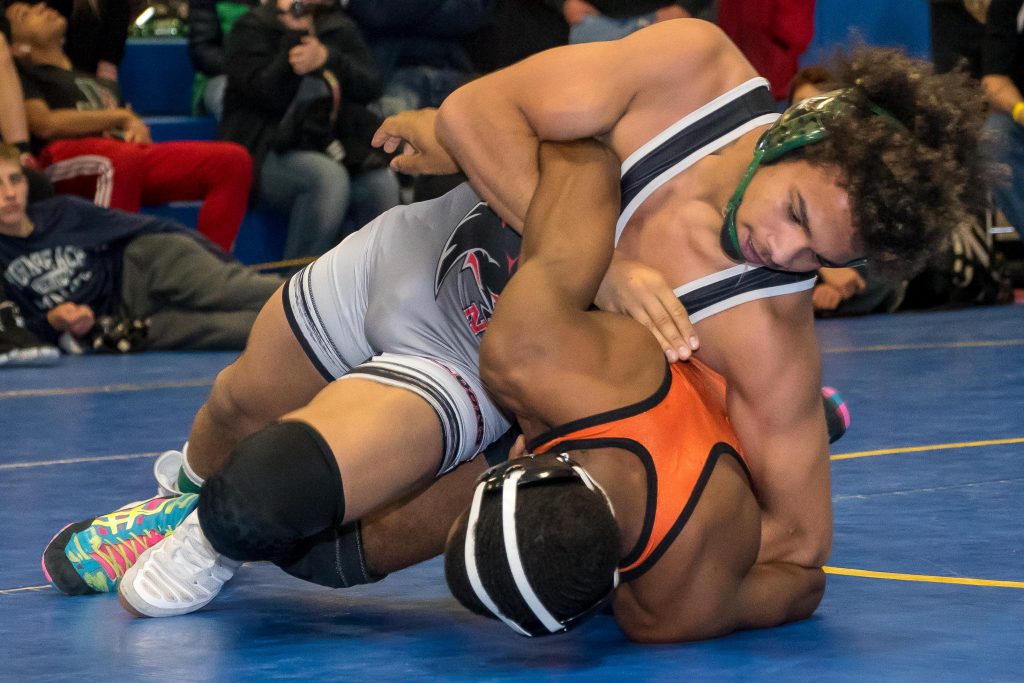 Niagara Wheatfield had two winners with Justin McDougald defeating Aiden Rabideau of Clarence 5-3 and Collin Coughenour defeating Jack Randle of Grand Island 15-12.
Lancaster had a pair of winners in Ryan Stencel at 182 lbs and Codie Scotland at 195 lbs and Williamsville North had a pair in Cameron Catrabone at 120 lbs and Michael Catanzaro at 132 lbs.
Willie McDougald of Niagara Falls won the 152 lb championship with a 6-1 victory over Dylan Collins of Hamburg and set a Niagara Falls school record for victories over the weekend as well.
Ryan Bitka won the 285 lb title for Amherst and was named the MVP of the tournament.
Championship Final (1st)
Consolation Final (3rd)
Filed under: High School Wrestling
Tagged with: high school wrestling, Linda Knuutila