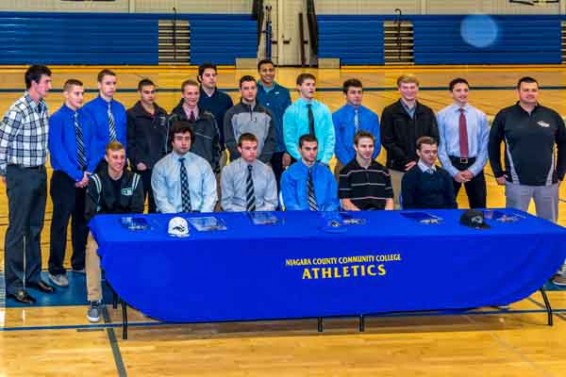 SANBORN, N.Y. — Niagara County Community College baseball coach Matt Clingersmith signed 22 student-athletes to an NJCAA National Letter of Intent at an event January 31st in Niagara County Community College's gymnasium ...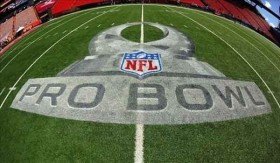 DON'T GET ME STARTED had me snickering all over my computer when I read that the NFL is going to experiment with the NFL Pro Bowl game Sunday. First of all, the ...

2015 is upon us, a new year and new seasons for Buffalo sports teams. Change will also come as it always does and it will be hard to top the big change ...

From all of us at All Sports WNY we would like to wish you and yours a very Merry Christmas. Celebrating Christ's birth is the reason for the season and it's a ...

NIAGARA UNIV., N.Y. – Niagara University will officially unveil the naming of the Gallagher Center court after Frank and Barbara Layden on Saturday, Dec. 6, before the Purple Eagles host Canisius College ...

University at Buffalo today will name Lance Leipold as the new head Football Coach for the Bulls. Leipold has coached Wisconsin-Whitewater to the NCAA Division III national championship five times in seven ...

All Sports WNY would like to wish all readers and visitors to this site a very happy Thanksgiving! It's tough out there for many and with the changing times it can be ...

Orchard Park, NY – The Buffalo Bills today announced that the team has signed CB Rod Sweeting to the team's Practice Squad. A 6-0, 187-pound Georgia Tech product, Sweeting entered the NFL ...

Eleven new members of the Niagara Falls Sports Hall of Fame were inducted Saturday night at the Como restaurant in Niagara Falls. A crowd of over 300 were on hand for the ...

DON'T GET ME STARTED on the 2015 Buffalo Bills season. Oh, I'm not totally giving up on 2014, though if they continue to produce "yawners" as they did against the Vikings, it ...
Next Page »