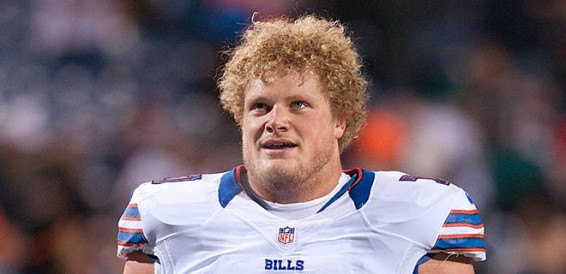 Buffalo Bills Center Eric Woods received devastating news after his end the year physical conducted by the team doctor's, a bulging disc in his neck would put an end to his career. ...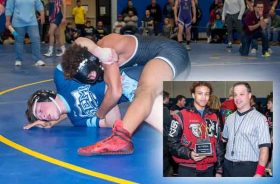 Powerful Wyoming Seminary prep school from Wilkes Barre Pennsylvania overwhelmed the competition at the 37th annual Niagara Frontier Wrestling Officials Association tournament at NCCC. Wyoming Seminary, ranked fifth in the nation among ...

2018 means a new year and new seasons for Buffalo sports teams. Changes in coaching and management are not coming as they did this past year for the Buffalo Bills and Sabres ...

From all of us at All Sports WNY we would like to wish you and yours a very Merry Christmas. Celebrating Christ's birth is the reason for the season and it's a ...

Buffalo, NY – After several years of planning, the BFLO Experience (a multimedia entertainment destination for the fans of Buffalo's sports, music and media) made a giant leap forward this past week ...

SANBORN, N.Y. – The Niagara County Community College (NCCC) 1977-1978 Men's Basketball national championship finalist team who ended their season (26-1) will be honored on Saturday, December 16, 2017 at half time ...

All Sports WNY would like to wish all readers and visitors to this site a very happy and peaceful Thanksgiving! It can be tough out there for many with the changing times, ...

Ten men who left their mark on the Niagara Falls sports scene over the years were honored Saturday October 21st at the Como restaurant as the Niagara Falls Sports Hall of Fame ...

The Buffalo Bills, in partnership with the Town of Niagara will host an instructional NFL Flag Football clinic for children ages 9-12 at Veteran's Memorial Community Park on Saturday, October 21st using ...
Frank Layden, former coach of Niagara University and the Utah Jazz along with son Scott, now GM of the Minnesota Timberwolves, will be among the eight to be inducted into the Niagara ...
Next Page »