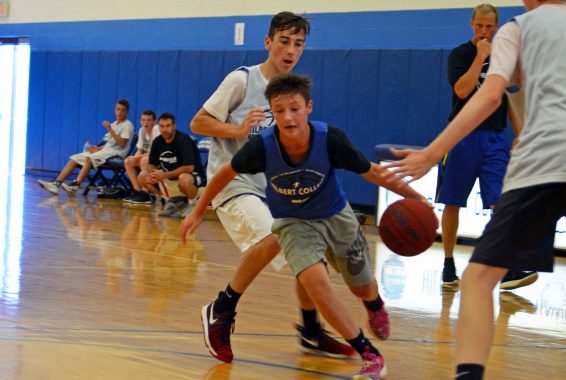 Hamburg, NY – Hilbert College has announced dates for its very popular Boys and Girls Summer Basketball Camps. Still one of the only overnight basketball camps in Western, NY – this summer's ...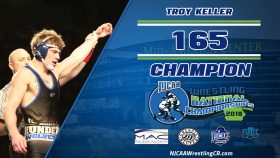 Niagara County Community College sophomore Troy Keller became the program's fifth-ever National Champion at this past weekend's NJCAA Wrestling Championships in Council Bluffs, Iowa. Keller joins past NCCC champions Willie Moore (1977), Mark Jurek ...

Niagara County Community College men's basketball sophomore Donel Cathcart surpassed 1,000 career points as the host Thunderwolves earned a 98-78 Region III victory over Mercyhurst North East this past weekend. Cathcart is the ...

Buffalo Bills Center Eric Woods received devastating news after his end the year physical conducted by the team doctor's, a bulging disc in his neck would put an end to his career. ...

Powerful Wyoming Seminary prep school from Wilkes Barre Pennsylvania overwhelmed the competition at the 37th annual Niagara Frontier Wrestling Officials Association tournament at NCCC. Wyoming Seminary, ranked fifth in the nation among ...

2018 means a new year and new seasons for Buffalo sports teams. Changes in coaching and management are not coming as they did this past year for the Buffalo Bills and Sabres ...

From all of us at All Sports WNY we would like to wish you and yours a very Merry Christmas. Celebrating Christ's birth is the reason for the season and it's a ...

Buffalo, NY – After several years of planning, the BFLO Experience (a multimedia entertainment destination for the fans of Buffalo's sports, music and media) made a giant leap forward this past week ...

SANBORN, N.Y. – The Niagara County Community College (NCCC) 1977-1978 Men's Basketball national championship finalist team who ended their season (26-1) will be honored on Saturday, December 16, 2017 at half time ...

All Sports WNY would like to wish all readers and visitors to this site a very happy and peaceful Thanksgiving! It can be tough out there for many with the changing times, ...
Next Page »