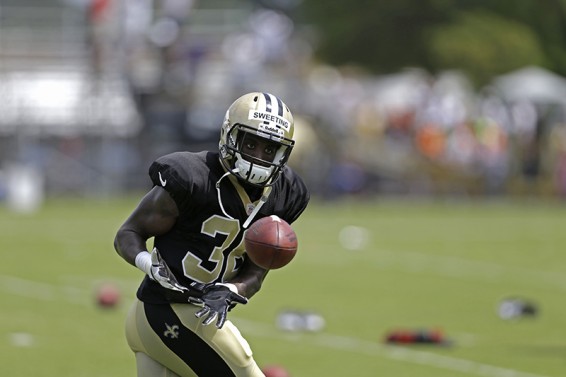 Orchard Park, NY – The Buffalo Bills today announced that the team has signed CB Rod Sweeting to the team's Practice Squad. A 6-0, 187-pound Georgia Tech product, Sweeting entered the NFL ...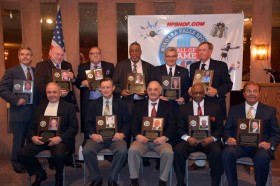 Eleven new members of the Niagara Falls Sports Hall of Fame were inducted Saturday night at the Como restaurant in Niagara Falls. A crowd of over 300 were on hand for the ...

DON'T GET ME STARTED on the 2015 Buffalo Bills season. Oh, I'm not totally giving up on 2014, though if they continue to produce "yawners" as they did against the Vikings, it ...

BUFFALO, N.Y. (October 12, 2014) — Pegula Sports and Entertainment President and CEO Kim Pegula today announced the launch of PSE's One Buffalo campaign. The campaign will serve as a representation of ...

As All Sports WNY exclusively reported on August 16th, the 2016 NHL Draft will be hosted by the Buffalo Sabres. The announcement will be made on Monday November 13th by NHL Commissioner ...

The Buffalo Bills will look to bounce back from a disappointing 22-10 loss last week to the San Diego Chargers when they travel south to Houston to face the resurgent Texans as ...

The big question being asked all week is what changes will the Pegula's make with the Buffalo Bills? Kim Pegula and several of her kids were seen at the Bills home opener ...

The Niagara Falls Sports Hall Of Fame voted in 11 new inductees at a recent meeting of their 16 member Board of Directors that will comprise the class of 2014 . This ...

"Kim and I are humbled and honored that the Wilson family has chosen us to be the second owner of the Buffalo Bills. Pending the NFL approval process, being the next owner ...

Tim Graham of the Buffalo News is reporting that Terry and Kim Pegula have won the bid to purchase the Buffalo Bills. Speculation for the past there months has been that the ...
Next Page »