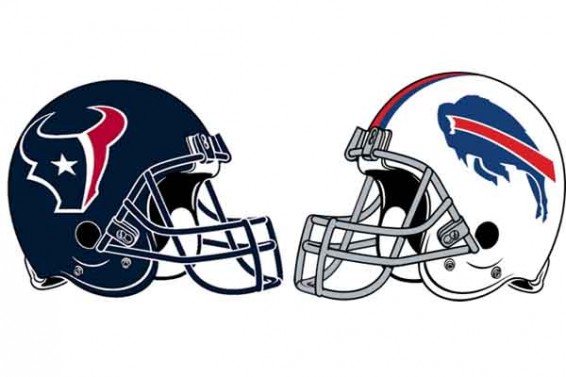 The Buffalo Bills will look to bounce back from a disappointing 22-10 loss last week to the San Diego Chargers when they travel south to Houston to face the resurgent Texans as ...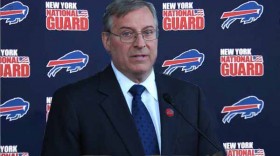 The big question being asked all week is what changes will the Pegula's make with the Buffalo Bills? Kim Pegula and several of her kids were seen at the Bills home opener ...

The Niagara Falls Sports Hall Of Fame voted in 11 new inductees at a recent meeting of their 16 member Board of Directors that will comprise the class of 2014 . This ...

"Kim and I are humbled and honored that the Wilson family has chosen us to be the second owner of the Buffalo Bills. Pending the NFL approval process, being the next owner ...

Tim Graham of the Buffalo News is reporting that Terry and Kim Pegula have won the bid to purchase the Buffalo Bills. Speculation for the past there months has been that the ...

Jim Kelly issued the following statement regarding his biopsy report coming back negative for cancer: "This is some of the greatest news I've ever gotten," Kelly said in a prepared statement. "It's ...

Reports are that Jim Kelly's biopsy test results came back negative, meaning they were "cancer free". Steve Tasker tweeted the following message on his twitter account: Jim Kelly's biopsies were negative. Wow…just ...

Sources have told All Sports WNY that the 2016 NHL Entry Draft will be hosted by the Buffalo Sabres and held at the First Niagara Center in Buffalo. The Sabres announced on ...

Buffalo Bill veteran running back and team captain Fred Jackson has signed a one year contract extension. Fred Jackson was quoted on buffalobills.com, "I'm extremely excited," said Jackson. "I want to thank ...

Buffalo Turkey Trot Registration August 1st You may be enjoying Summer, but the 119th Annual YMCA Turkey Trot registration will open on Friday August 1st. The oldest consecutively run footrace in North ...
Next Page »