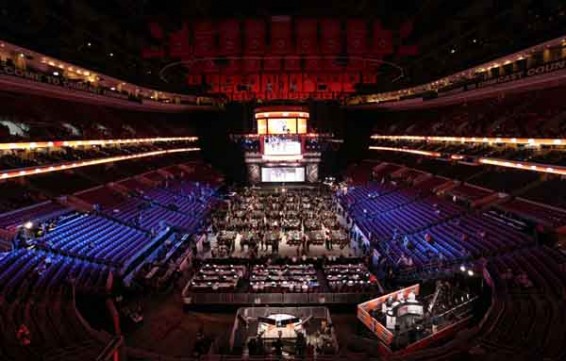 Sources have told All Sports WNY that the 2016 NHL Entry Draft will be hosted by the Buffalo Sabres and held at the First Niagara Center in Buffalo. The Sabres announced on ...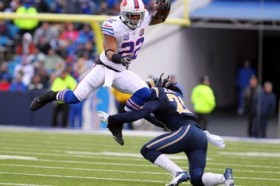 Buffalo Bill veteran running back and team captain Fred Jackson has signed a one year contract extension. Fred Jackson was quoted on buffalobills.com, "I'm extremely excited," said Jackson. "I want to thank ...

Buffalo Turkey Trot Registration August 1st You may be enjoying Summer, but the 119th Annual YMCA Turkey Trot registration will open on Friday August 1st. The oldest consecutively run footrace in North ...

As we celebrate this fourth of July weekend remember it signifies more than cookouts and fireworks. This country continues to represent freedom, personal and as a collective nation. Through all our faults ...

PHILADELPHIA — Bill Bradshaw, who announced his retirement as Director of Intercollegiate Athletics at Temple University one year ago was one of five former Athletic Directors inducted into the National Association of ...

HOLLAND, NY… was the top winner of round one of Carwarz Crash-A-Rama fueled by Kwik-Fill on Saturday night in front of a packed house at the Holland NASCAR Motorsports Complex. Holland veteran ...

The 28th annual Jim Kelly Golf Classic went off without a hitch at Terry Hills golf course in Batavia Monday morning, but there was no denying it wasn't the same without Jim ...

HOLLAND, NY 2011 New York State NASCAR Champion Amy Catalano from Ontario, NY was the winner for the Getzoni Nationwide Insurance Agency NASCAR Pro Modifieds main event on a sensational Saturday evening ...
The Greater Buffalo Sports Hall of Fame introduced its 12-member Class of 2014 Wednesday afternoon in the ballroom of the Buffalo Niagara Convention Center in downtown Buffalo. This event will mark the ...

Jill Kelly has posted photos on her Facebook and Instagram accounts showing Jim Kelly celebrating after undergoing his final radiation treatment. Kelly underwent a regiment of chemotherapy and radiation treatments targeting cancer cells ...
Next Page »