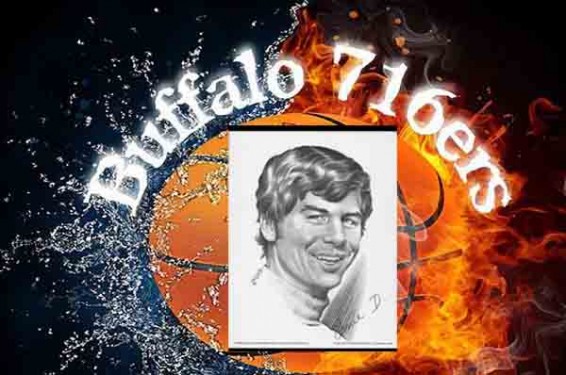 BUFFALO, NY (September 24, 2015) — Life in the world of professional basketball can be cyclical.  You start your career as a player before moving on to either a front office position ...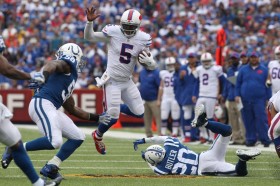 The great film "Butch Cassidy and the Sundance Kid" has a classic quote by Paul Neuman when he asks the question "who are those guys?" referring to a posse who will not ...

Niagara County Peach Festival Chairman Gerry Gismondi has announced that there will be a Cheerleading Competition at the Festival at 6 PM on Friday September 11th at Academy Park on Center Street ...

Buffalo Bills Head Coach Rex Ryan Sunday, August 2nd, 2015 Opening Comments: Alright I think it's appropriate to start with Ronda Rousey – might be the baddest person on the planet. The ...

AMHERST, N.Y. – Daemen College has been recommended for advancement to active membership status at the Division II level by the NCAA's Membership Committee.  Daemen officials learned the news late last week ...

East Aurora, NY – On Saturday, July 18, 2015 at 1pm the Knox Memorial Cup, the signature fund-raising event of the Stables at Knox Inc.,will take place at the Neil and Barbara ...

BUFFALO, NY (ilovechefs.com) Mary Beth and Louis J. Billittier, Jr., owners of the popular Chef's Italian Restaurant, announce that everyone in Western New York can now enjoy Chef's "On The Go" with ...

As we celebrate this fourth of July weekend remember it signifies more than cookouts and fireworks. This country continues to represent freedom and the pursuit of happiness. Through all our faults and ...

SANBORN, N.Y. — The Niagara County Community College Athletic Department announced today that it will indefinitely suspend play in both men's and women's lacrosse. "This unfortunate decision was based on budgetary reasons," ...

SANBORN, N.Y. — The Niagara County Community College athletic department is pleased to announce Danielle Pierce as its next head women's soccer coach. The NCCC alum replaces Melissa Graham, who stepped down ...
Next Page »