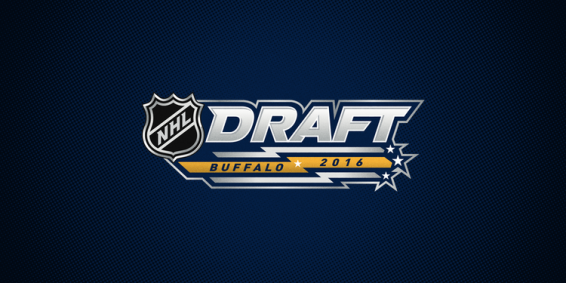 The city of Buffalo will host the 2016 NHL Draft, 18 years after it last hosted the event. The last time the city hosted the event, there were a lot of complaints ...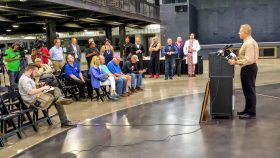 On this date twenty years ago the historic "Wrestling Legends of the Aud, a Tribute to Ilio DiPaolo" professional wrestling celebration was held at Memorial Auditorium. That was the final event to ...

Buffalo Bill offensive lineman great Reggie McKenzie and Buffalo Sabres scoring phenom Alexander Mogilny are among the twelve being inducted into the 2016 Greater Buffalo Sports Hall of Fame. The announcement was ...

The old saying "You can never go home again" does not apply to Reggie Witherspoon. The likeable Witherspoon has returned to his hometown to coach the Canisius Golden Griffens and hopefully finish ...

The Niagara County Community College nationally 3rd ranked Thunderwolves continued their superior play over the weekend to easily win the NJCAA Region III title with a 10-3 championship pounding of number 9 ...

AMHERST, N.Y. – Daemen College Director of Athletics Bridget Niland introduced Jenepher Banker today as the next head coach of the Daemen women's basketball program.  The announcement was made at a press ...

SANBORN, N.Y. — Niagara County Community College wrestling coach Keith Maute will sign three student-athletes to an NJCAA National Letter of Intent at 11:30 a.m. Friday in the Athletics' Building Lobby on ...

As we celebrate this fourth of July today remember it signifies more than cookouts and fireworks. This country continues to represent freedom and the pursuit of happiness. Through all our faults and ...

Happy Easter to All Sports WNY's loyal readers and visitors. This a very special time of the year when we look at renewal and rebirth. Enjoy this weekend with family and friends and ...

Hamburg, NY – Hilbert College has announced dates for its 2016 Boys Summer Basketball Camps.  Now in its 37th year and still one of the only overnight basketball camps in Western, NY ...
Next Page »