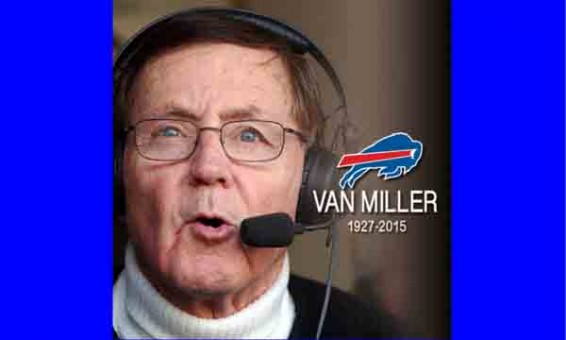 "On behalf of Terry and Kim Pegula and everyone at One Bills Drive, we are all deeply saddened with the news of the passing of Van Miller. As the 'Voice of the ...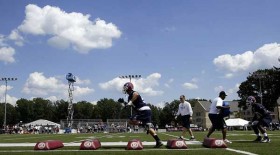 ORCHARD PARK, N.Y. – The Bills have announced distribution locations for the six ticketed practices during the 2015 Buffalo Bills Training Camp presented by Connors & Ferris at St. John Fisher College. ...

A STATEMENT FROM BILLS PRESIDENT RUSS BRANDON: "Over the last few days our organization has continued to gather information in regards to the alleged incident involving Offensive Line Coach Aaron Kromer. "We ...


BUFFALO, NY (JUNE 29, 2015) – Jim Kelly will be present for the 28th Annual Jim Kelly Football Camp at Ralph Wilson Stadium in Orchard Park, New York. This marks Kelly's first ...

Buffalo Bills HC Rex Ryan Thursday June 18th, 2015 Q: Can you give a summary thought on this minicamp? A: I am really pleased with how the offseason went. I think when ...

OC Greg Roman Wednesday, June 17th, 2015 Opening Statement: One day left of our spring, I think it's been a very productive spring, able to take care of a lot of things. ...
Buffalo Bills HC Rex Ryan Tuesday, June 16th, 2015 Q: Is Chris (Williams) here? A: Yes, Chris is here, yes he is, and I know what he looks like. Q: Well that ...

ORCHARD PARK, NY- The Buffalo Bills have named Travis Bush, Gabriel Franklin, Ernie Gutierrez, Elvis Joseph, Chris McAlister, Andre Reed and Kenechi Udeze as the 2015 Bill Walsh Minority Coaching Fellowship participants. ...

ORCHARD PARK, NY – Buffalo Bills Season Ticket Members have officially set a new record. The Buffalo Bills today announced that Bills Season Ticket Members have purchased more than 57,500 season tickets ...
Next Page »