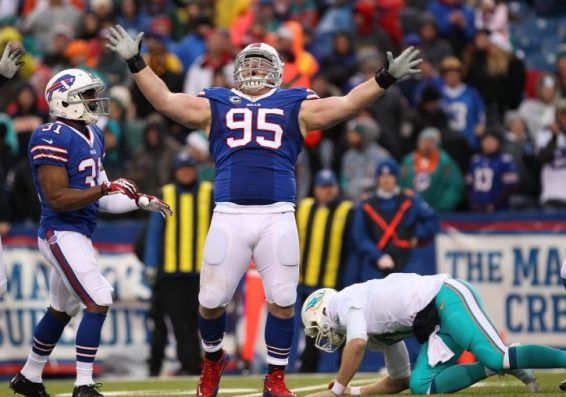 Buffalo Bills Defensive Tackle Kyle Williams Tuesday, April 17, 2018 Q: Well, what is this, 13 or 12 offseason workout programs for you? A: Somewhere in that area. Q: Is it as ...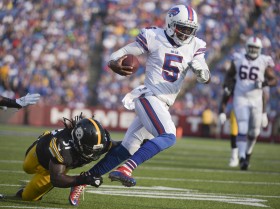 The Buffalo Bills traded quarterback Tyrod Taylor to the Cleveland Browns for the 65th pick in the third round of the 2018 NFL Draft. Taylor'a record with the Bills is 23-20 record ...

The Buffalo Bills today signed free agent running back Chris Ivory. Ivory signed a reported two-year contract that includes $3.25 million guaranteed. Ivory was a back-up with Jacksonville the past two seasons ...

Hall of Fame quarterback Jim Kelly faces yet another major health challenge as the oral cancer that he conquered in 2014 has returned. Kelly released the following statement: "As our family has ...

Randy "Woody" Ribbeck was the Assistant Equipment Manager for the Buffalo Bills since 1983, but his 35 year tenure came to an end this week. Like so many who had a connection ...
Bud Carpenter has officially retired as Director of Training Operations for the Buffalo Bills after 33 seasons with the team. Carpenter joined the organization in 1985, hired away from the Boston Bruins ...

Buffalo Bills Center Eric Wood Monday, January 29, 2018 Statement: Sorry for the delay, and thank you to everyone who came out today. This press conference was set up a couple of weeks ...

Buffalo Bills Coach Sean McDermott took just two days to hire a new Offensive Coordinator hiring Alabama OC Brian DaBoll. DaBoll is a former St. Francis high school football player and has experience ...

The Buffalo Bills announced that the team and offensive coordinator Rick Dennison have parted ways. Under Dennison the Bills passing offense struggled finishing 31st in the league, averaging less than 180 yards per ...

Buffalo Bills General Manager Brandon Beane and Head Coach Sean McDermott Tuesday, January 9, 2018 Opening Statement, Sean McDermott: Okay. We'll go ahead and get started. I want to start off by saying ...
Next Page »