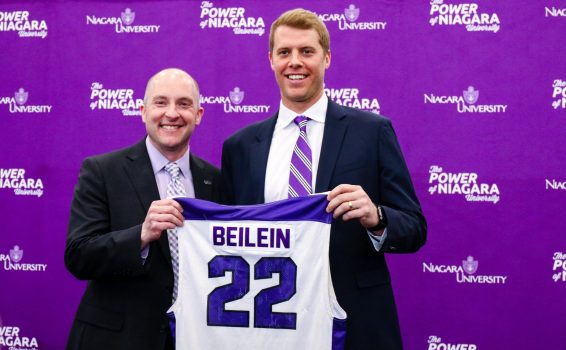 NIAGARA UNIV., N.Y. – Niagara University President Rev. James J. Maher, C.M. and Director of Athletics Simon Gray introduced Patrick Beilein to the Niagara University community Tuesday, April 2 on the Frank and ...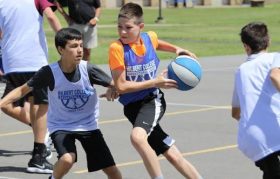 Hamburg, NY – Hilbert College has announced dates for its very popular Boys and Girls Summer Basketball Camps. Still one of the only overnight basketball camps in Western, NY – this summer's ...

Dick Beyer, better known in Western New York as "The Destroyer" passed away today at the age of 88. Dick had an outstanding football career at Syracuse University and then was also ...


From all of us at All Sports WNY we would like to wish you and yours a very Merry Christmas. Celebrating Christ's birth is the reason for the season and it's a ...

As the Christmas and holiday season approaches most of us look forward to indulge in the lavish meals and goodies. However, for many high school wrestlers it's two weeks of rationing those ...

The Upstate New York Chapter of the National Wrestling Hall of Fame has announced its inductees for the Class of 2018. Frank Popolizio Six individuals have been selected for Lifetime Service Awards: ...

Sanborn, N.Y. – Amanda Haseley, Athletic Eligibility and Compliance Coordinator at Niagara County Community College, has been named Director of Athletics at NCCC. Haseley, who has served as interim AD for the ...

2018-19 TRYOUTS Location(s): Garnet Park, 66 Garnet Road, Amherst, NY 14226 In case of rain on any of the following days, tryouts will be held at: New Era Park, 3950 Broadway, Depew, NY 14043 ...

SANBORN, N.Y. – David Hesch has been appointed interim, part-time head coach of both the men's and women's soccer programs at Niagara County Community College (NCCC) for the 2018 season. Hesch, who ...
« Previous Page
—
Next Page »