As All Sports WNY exclusively reported on August 16th, the 2016 NHL Draft will be hosted by the Buffalo Sabres. The announcement will be made on Monday November 13th by NHL Commissioner Gary Bettman.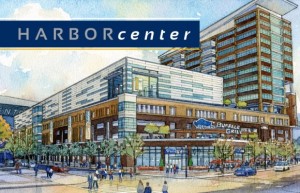 The Sabres announced on August 18th that the 2015 & 2016 NHL Combine will be held in Buffalo in the portion of the HarborCenter that soon will be completed. The bid for the 2016 Entry Draft certainly was certainly enhanced by the adjoining HarborCenter complex which will be completely operational by the Spring of 2015, including an additional 200 plus hotel rooms.
The Buffalo Sabres have twice hosted the NHL Entry Draft in their history, in 1991 and 1998. The 1991 Draft was held at the now demolished Memorial Auditorium and the 1998 Draft was held in the the Marine Midland Arena, now the First Niagara Center.
The 2015 NHL Draft will be held at the BB&T Center in Sunrise Florida on June 26 & 27th.
Filed under: Local Headlines
Tagged with: Buffalo Sabres, NHL Draft