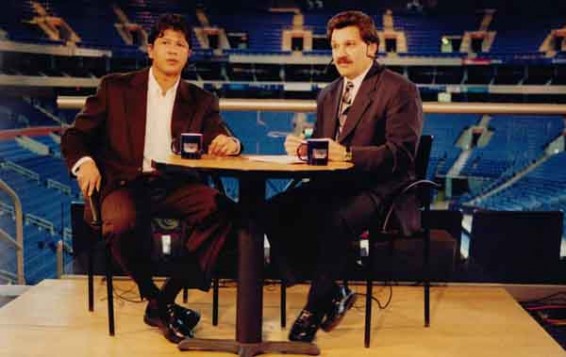 The photo from Bob's basement this week is of yours truly and Ted Nolan doing the "Ted Nolan Show" on the Empire Sports Network. That photo was taken eighteen years ago and ...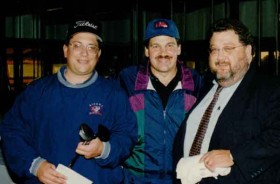 A photo from Bob's basement this week reveals another great moment with the men who operate Bison Baseball, President Jon Dandes and VP/GM Mike Buczkowski. The photo was taken at an Empire ...

This week the photo that brought a smile to my face from Bob's basement was one that was taken with the infamous Hanson brothers from the legendary hockey movie "Slapshot". The photo ...

The events of these past few days has brought back to me a flood of memories. Beginning with Jim Kelly's battle again with cancer, then the Irv, Rick & Tom reunion and ...