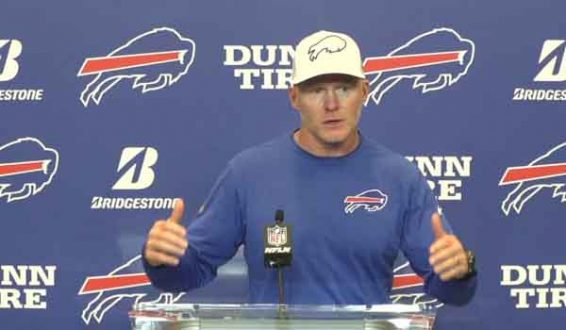 Buffalo Bills Head Coach Sean McDermott Q: What's the update on Josh [Allen]? A: Yeah. From what I know so far he's in the protocol at this point. Q: What was your ...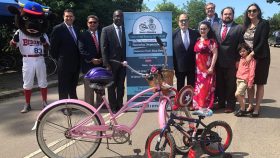 Celebrate the life and passion of one of the ballpark's and WNY's great citizens with an amazing event on Saturday, September 28 at Delaware Park, the first annual Marcy Dandes Memorial Family ...

March 13, 2019 – Rich Baseball Operations, which manages the three affiliated minor league teams owned by Rich Products Corp., today announced the promotion of Buffalo Bisons General Manager, Mike Buczkowski, to President ...

With Opening Day at Sahlen Field just a month away, the Bisons today announced that all 2019 Single-Game Tickets will go on sale Saturday, March 9 during the team's annual free Family Day Open House ...

January 10, 2019 –The Toronto Blue Jays today announced that BOBBY MEACHAM will return as Buffalo Bisons manager for a third consecutive season. He will once again be joined by hitting coachCOREY HART and position coach DEVON ...

October 9, 2018 –Two of Western New York's most iconic organizations are now teammates at the ballpark as the Buffalo Bisons and the Sahlen Packing Company today announced the signing of a 10-year ...

March 26, 2018 –The Buffalo Bisons are extremely proud to announce that longtime member of the Bisons and Rich Products family, PAT MALACARO, has been named the new 'Voice of the Bisons,' and will anchor the Bisons ...

January 18, 2018 –Today, the Buffalo Bisons officially began the countdown to Spring by announcing their 2018 Promotional Schedule that is once again filled to the brim with special events, giveaways, theme nights and fireworks! ...

January 10, 2018 –The Toronto Blue Jays today announced that both BOB STANLEY and DEVON WHITE will return as Bisons coaches for the 2018 season. Stanley will remain as the Herd's pitching coach while White takes over ...

December 4, 2017 –The Toronto Blue Jays today announced that BOBBY MEACHAM will return as manager of the Buffalo Bisons for the 2018 season. Meacham, who became he the 20th manager in the team's modern era ...
« Previous Page
—
Next Page »