April 1, 2015.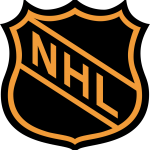 The National Hockey League, hearing the complaints of fans across the nation, today took action against the Buffalo Sabres and the accusations of tanking by forcing the team to accept thirty wins and a fine to be disclosed at a later date. NHL Commissioner Gary Bettman released a statement that read: "The integrity of the NHL is at stake and teams that fail in order to succeed will be forced to compete for the Stanley Cup."
Flipping the page from the NCAA playbook, which in recent years has taken away victories from Penn State coach Joe Paterno and Syracuse coach Jim Boeheim for misconduct, the NHL felt punishment by success was appropriate. "Some may feel forcing a team to play for the Cup instead of drafting number one is harsh, but we believe drastic measures were necessary,"added Bettman.
As of April 1st, the thirty victories automatically places the Buffalo Sabres atop the NHL standings and would give them home ice advantage in the playoffs, forcing them to extend their season. The NHL is also bringing in counselors for the remaining Sabres home games to treat fans who will now be confused as to which team they should cheer for. One counselor will also be assigned to the Press-box to attend to media in need of therapy.
Filed under: April 1
Tagged with: Buffalo Sabres, Gary Bettman, NHL, tanking