It was a big night for Lancaster and Williamsville North/East at the Section Six Div I State Wrestling Qualifier at Starpoint high school. Both schools claimed three individual champions in the final matches and a grappler from host school Starpoint taking the MOW trophy.
Lancaster's champions are Michael Schaefer at 113 lbs, Ryan Stencel at 182 lbs and Codie Scotland at 195 lbs.
Will North/East champions are Brendan Dellinger at 106 lbs, Cameron Catrabone at 119 lbs and Michael Cantanzaro at 126 lbs.
Eighth grader and third seed Gage LaPlante from Starpoint earned the MOW after upsetting top seed Travis Browning of Frontier 9-6 in the finals.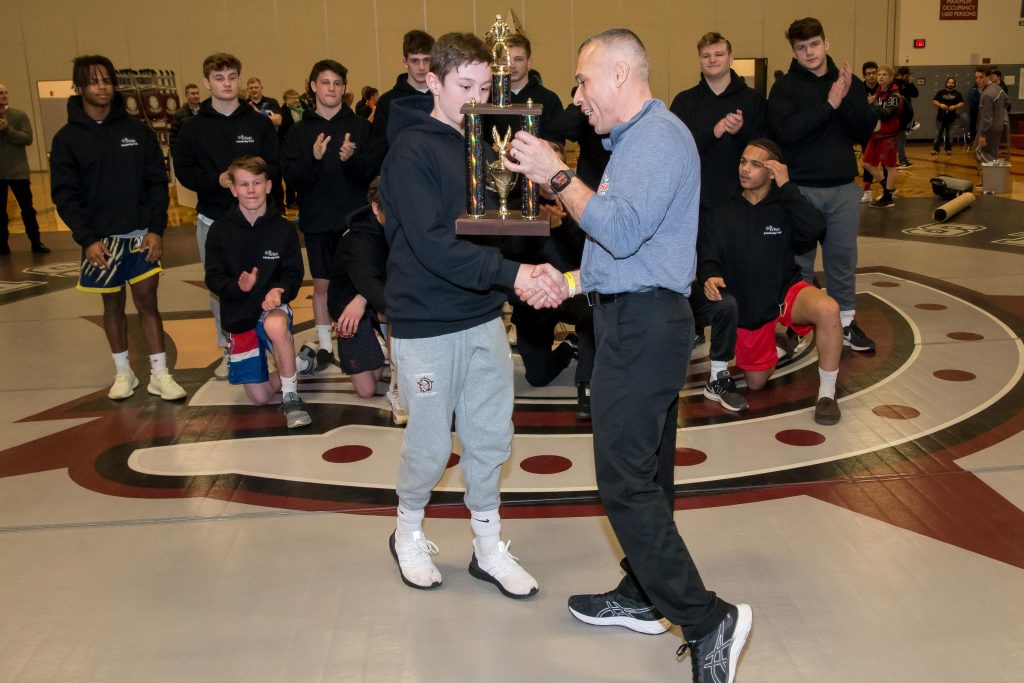 There was also a pair of five-time sectional champions after the finals ended with Niagara Wheatfield's Justin McDougald winning his fifth with a pin in the finals at 138 lbs and cousin Willie McDougald of Niagara Falls taking the 145 lb final. Justin McDougald now has 237 career wins and Willie McDougald 239.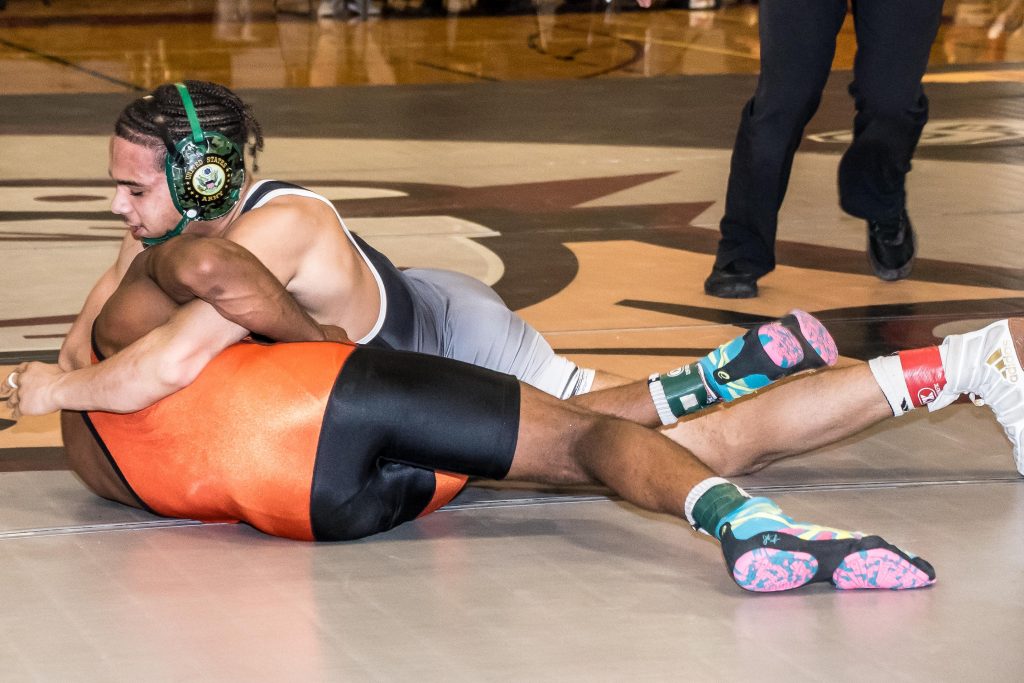 Each Section Six champion was awarded a Ilio DiPaolo Scholarship "hoodie" after claiming their title.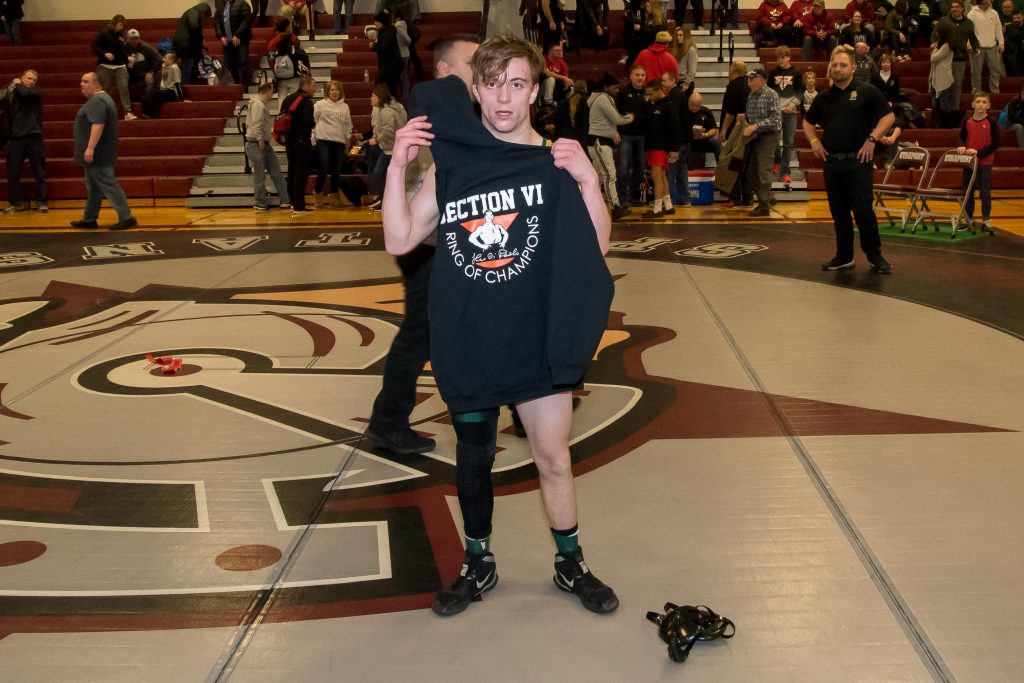 Championship Final (1st)
Consolation Final (3rd)
Consolation Final (5th)
Filed under: High School Wrestling