Happy Fourth of July to all the readers and visitors to All Sports WNY! The 4th of July is the official summer holiday and to most of us the real beginning of summer.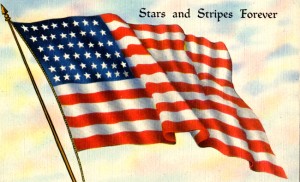 Whether you're celebrating by having a backyard cookout, picnic at a park, a day at the beach or just a quiet day away from work, enjoy the holiday. Remember your country on this day and the many great things it has stood for over the 237 years of it's existence. The United States of America is not perfect, but we have sacrificed more in the name of freedom and individual liberty than any country in the history of civilization.
Happy Fourth of July!
Filed under: Local Headlines
Tagged with: Fourth of July, Happy Birthday U.S.A