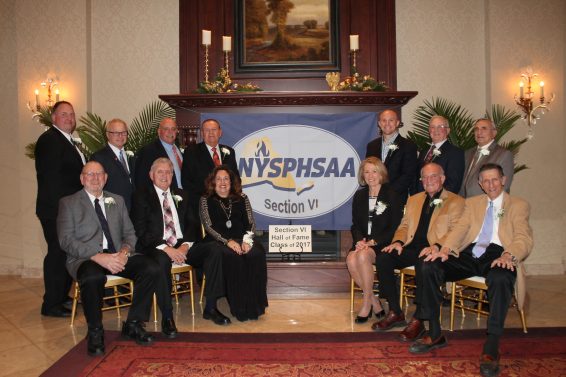 On Friday December 8, 2017 Section VI held the 4th annual Hall of Fame Induction ceremony at the Columns Banquets in Elma. Twelve individuals were inducted into the HOF in front of a capacity ...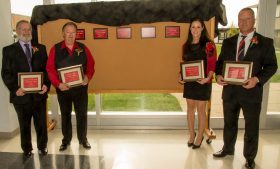 Niagara Wheatfield high school revived it's Athletic Hall of Fame after being dormant for the last eight years. Inducted Saturday, November 4th in the NW auditorium were long time baseball and golf ...

The Upstate New York Chapter of the National Wrestling Hall of Fame on Sunday September 17th inducted its class of 2017 at the Double Tree Hotel in East Syracuse. The Upstate New ...

4th Annual Section VI Hall of Fame Section VI (NYSPHSAA) proudly announces its Hall of Fame, Class of 2017 +Richard Diminuco Coach Albion Charlie Garfinkel ...

The inaugural "Ilio DiPaolo Nickel City Duals" wrestling tournament took place Saturday, June 3rd at Buffalo RiverWorks with Team X from Warsaw taking the Gold Bracket championship. Team X defeated Team Niagara ...

Olean senior Jordan McLaughlin was the recipient of the 2017 Ilio DiPaolo Scholarship award Monday night at DiPaolo's restaurant in Blasdell. McLaughlin was 46-3 this past season for the Huskies finishing 3rd ...

SYRACUSE—The National Wrestling Hall of Fame of the Upstate New York State Chapter would like to announce their new inductees into the National Wrestling Hall of Fame, this year's recipients of the ...

The final match of Lewiston Porter's senior Laith Alsous would be his greatest. Alsous defeated Jacob Morrison of Unatego 2-1 to win the Div II 285 lb. State championship at the Times ...

Top ranked Niagara Wheatfield crowned three champions Saturday night at the Section Six wrestling championships held at North Tonawanda high school. The three Falcon champions were freshman Justin McDougald at 113 lbs, ...
Niagara Wheatfield and Pioneer won their respective divisions in the inaugural Section Six wrestling team championship tournament held at Starpoint high school. Niagara Wheatfield, seeded fourth in the eight team bracket, avenged ...
Next Page »